My Top 10 Wish List for Christmas!!
If you are a history buff like myself, you will LOVE this incredible series on John Adams. Rarely am I as pleased with the historical drama as this series on the founding fathers. Be sure to check out this incredible series!
John Adams is a sprawling HBO miniseries event that depicts the extraordinary life and times of one of Americas least understood, and most underestimated, founding fathers: the second President of the United States, John Adams. Starring Paul Giamatti (Sideways, Cinderella Man, HBOs American Spendor) in the title role and Laura Linney (You Can Count on Me, Kinsey) as Adams devoted wife Abigail, John Adams chronicles the extraordinary life journey of one of the primary shapers of our independence and government, whose legacy has often been eclipsed by more flamboyant contemporaries like George Washington, Thomas Jefferson, Alexander Hamilton and Benjamin Franklin. Set against the backdrop of a nations stormy birth, this sweeping miniseries is a moving love story, a gripping narrative, and a fascinating study of human nature. Above all, at a time when the nation is increasingly polarized politically, this story celebrates the shared values of liberty and freedom upon which this country was built.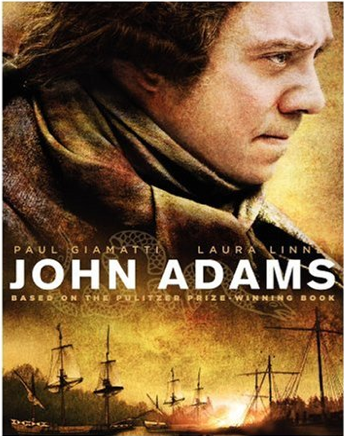 This is by FAR one of  my favorite cook books EVER. Ree Drummond went from a swanky LA gal to a woman on the pioneer, raising cattle with a huge family and ranch. This book contains the most comforting food on the planet! PLUS, because Ree lives in rural Oklahoma, these recipes use staples we all have in our pantry to create incredible dishes. This is the perfect gift for the food lover in all of us!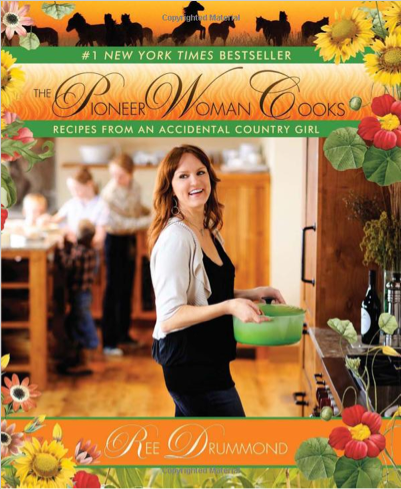 Lush beauty products are some of my FAVORITE on the market! By far my favorite are their bubble bars – talk about BUBBLES!! They come in the coolest shapes and fragrances, and truly will turn any bad day into rainbows and butterflies! Got skin like mine that can't seem to decide whether it is 12 years old or 45 years old? Try their Coal Face Wash, made with coal, this incredible soap purifies and cleanses my skin better than any multi-step system I have tried in the past. I have very sensitive skin, so finding a body wash that doesn't irritate my skin, but smells incredible is tough for me! It's called The Olive Branch and it is heaven on earth!! Trouble deciding? Order one of their INCREDIBLE gift sets!! They come all wrapped and ready to place under the tree!

This little camera is the COOLEST HD camera around! Waterproof, attaches to anything, and has a fabulous wide angle that catches SO much detail!
Born from a passion to capture your love of sport from your perspective, the HD HERO2 is a feat of engineering. Wearable and gear mountable, waterproof to 197′ (60M) and boasting an immersive 170° wide-angle lens, the HD HERO2 has ushered in a new era of image capture. Professional quality 30 fps 1080p and 60 fps 720p video, combined with 11 megapixel still photo capture that has landed magazine covers, HD HERO2 has stoked out more professional and amateur athletes, adventurers and filmmakers than any other camera in the world. GoPro gives you the ability to capture and share life's most passionate experiences. This is your life… GoPro. Check out this short video clip to see the incredible results this little camera can produce!
This incredible company offers hand-made custom jewelry designs that are as unique as they are beautiful. Their heirloom quality and tiny details add the perfect touch for any special person in your life!

Think Geek offers the BEST selection of gifts around for those who are lovers of "geek-esk" gear! From Doctor Who, to Game of Thrones, to Big Bang Theory, this site offers an incredible selection of options. From tee-shirts to collectables, to silly gag gifts, this site offers EVERYTHING one could think of for that special someone you can never seem to find the right geek thing for!

This site houses some of the coolest, oddest, and most uncommonly cool gifts! Their site is conveniently organized by who you might be looking to purchase for; which in my opinion is FABULOUS! Things like these….


This is for you lovers out there… talk about the most unique and special way to record your love for each other through modern art. Express your love through abstract expressionism with fine artist Jeremy Brown's bold idea for making one-of-a-kind art. Each kit allows couples to capture the beauty of intimacy in a new and elegant way by bringing the canvas to the bedroom.Your choice of romantic red or bold black non-toxic paint takes shape on a white cotton canvas in the form of pure love. What's left is a striking painting that leaves a tangible piece of your bond to hang and celebrate for years to come. An original newlywed gift or an exciting idea to capture an anniversary through a shared masterpiece. Made in the USA.

My husband LOVES beer… in fact I refer to him as a beer snob 🙂 and I mean that in the most loving way imaginable. Beer gifts are becoming more popular and are a great way to host a fun themed party! With so many options,  here are a few of my favorites!


This is about the coolest toy they make. We bought one for our daughter 3 years ago and we all spent Christmas morning riding it around our hardwood floors. I am a firm believer in educational toys and toys that are kid powered. We love ours SO much, we bought one for our son Enzo who is 16 months old for Christmas so our kiddos would stop fighting over who gets to ride it next! It comes in lots of colors, so no worrying about who's is who's!
Simple, Fun Operation   The PlasmaCar is a well-designed toy that provides a thrill that belies its simple, colorful look. Driving around the house, maneuvering nooks and crannies, and going in reverse never lost its appeal for our testers. They were surprised by just how much speed the car was able to pick up considering its manual operation. Our testers found the PlasmaCar rides best on hard flat surfaces. Carpet, grass, gravel, and other "rough" surfaces diminished the toy's ability to propel forward. Develop Motor Skills While Having Fun   The PlasmaCar rewards good hand-eye coordination and fluid movements and provides a fun way for kids to get exercise while keeping occupied. As kids learn to drive faster and more precisely, they will be developing motor skills. Young children who have trouble propelling the car forward by steering can still have fun on the PlasmaCar by pushing off with their feet.   Because it has no electronics or motor, this toy is pleasantly quiet making it appropriate for indoor and outdoor use. Durable Design Holds Children up to 220 Pounds   The PlasmaCar is the winner of multiple awards, and our testers had to agree with the consensus: it is a truly superior toy. The PlasmaCar has a durable design that can accommodate children up to 220 pounds. Our testers suggest that adults meeting this threshold hop on and go for a ride themselves. The car is deceptively simple but a lot of fun.

I hope you enjoyed my holiday round-up for some of my favorite gift ideas for the season! Happy Shopping and Christmas Blessings to you and yours!